Your Non-Traditional
Personal Finance School of Learning
Join our Newsletter and get a Free Gift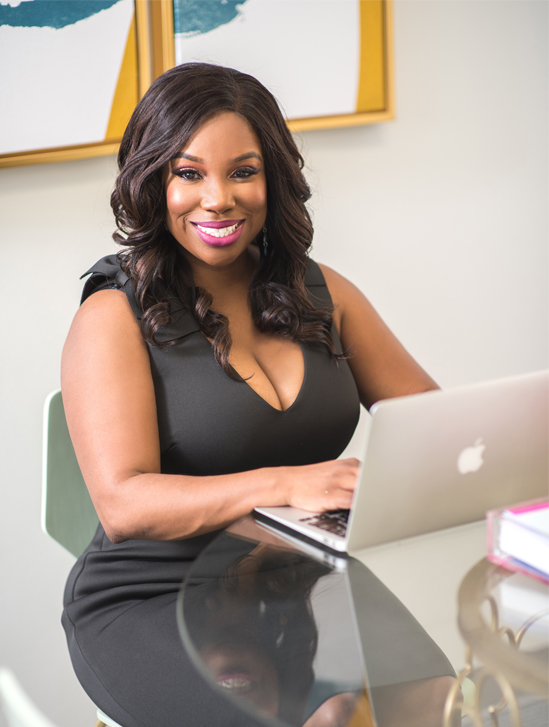 DO YOU WANT TO BE A FINANCIAL TRAILBLAZER?
Everybody is different, and everyone's dreams are different. The decisions you make are yours. But I can help you attain the knowledge and the roadmap to achieve your financial goals on your terms.
Check out my services below and see which path works for you.
Knowledge is the first step to success.
28 Days from
Financial Chaos to Cash
Transform your mindset, conquer your credit, and learn the skills to master your money in 28 days! This self-paced course will empower you to blaze a new trail and make confident money decisions. Say goodbye to chaos and hello to freedom.
Money Mindset Movement
Dig deep into the way you view money and the impact it has on you and your family. This self-paced program will allow you to learn alongside your kids about how your past has affected how you spend, save, and handle debt. But you won't stay there! Learn the steps you can take, as a family, to transform your financial future.
Speaking & Events
Are you planning a summit, conference, or seminar for success-focused individuals? I'm an engaging speaker, ready to bring my energy and expertise to your stage, virtually or in person! I can talk on topics from personal to business finance, credit and debt management, wealth building, and more. Your organization can learn what they need to move toward success.
Media Appearances
Most people think finance is dry and boring. Not me! If you want an expert to share financial tips and tools to transform the money mindset and success of your listeners, look no further. Let's talk about setting up an interview, panel, or segment on your podcast or other media outlet.
Check out my recent appearances HERE
Expert Content
Looking to add valuable content on financial or business topics to your blog or other publication? Let's talk! I write well-researched articles that will engage your readers and promote positive action.
See my recent contributions.
Government Agencies
Are you a government agency looking for technical assistance, comprehensive business solutions, or support services? I lead a team of experienced business and financial consultants helping community-minded organizations like yours to find efficient strategies and create forward-thinking solutions.
We help you help your clients.
Learn more at Change In Motion.
I can't wait to hear from you