I help women trade their corporate jobs to follow their dreams of becoming financially independent through entrepreneurship!
Join our Newsletter and get a Free Gift
I'm Sharita
I'm so glad you're here!
I am an award-winning finance expert and money mentor. I consider myself a "financial Trailblazer".
I changed my life by educating myself in the world of finance. Through my education and work experience, I realized that many people were in the same situation as me – without knowledge you can not make good decisions – and that is why now I help women trade their corporate jobs to follow their dreams of becoming financially independent through investor entrepreneurship!
Once broke and homeless, I decided to educate myself about the world of finance, so I could improve my financial situation. I now share this knowledge with others who have the desire to control their financial circumstances and gain time and freedom in their everyday lives. 
So, are you ready to trade in your corporate job and start on an entrepreneurial journey that will lead you to financial freedom and become your financial trailblazer? If the answer is yes, then we need to talk. 
I love to educate, strategize, and inspire.
Would we be a good fit?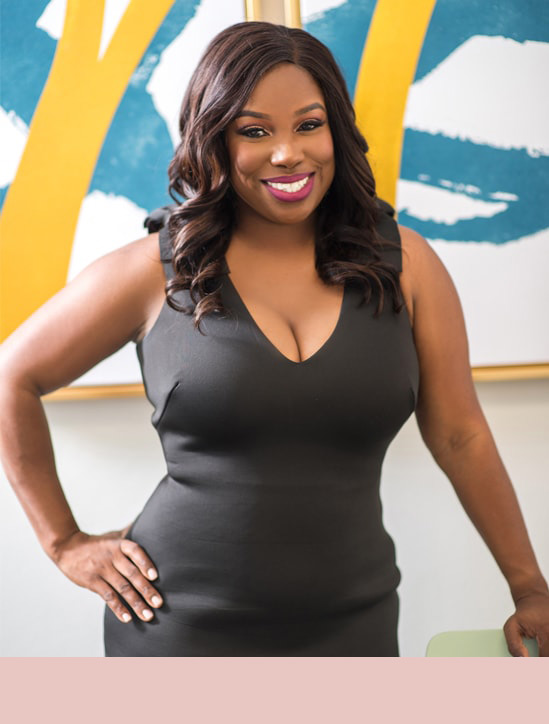 About Me
Want to know more about me?
Read my story and let it inspire you to achieve your dreams of financial independence.
DO YOU WANT TO BE A FINANCIAL TRAILBLAZER?
Everybody is different, and everyone's dreams are different. The decisions you make are yours. But I can help you attain the knowledge and the roadmap to achieve your financial goals on your terms. Check out my services below and see which path works for you.
I offer a number of self-paced online courses that will help you take control of your financial future.
28 Days from
Financial Chaos to Cash
Transform your mindset, conquer your credit, and learn the skills to master your money in 28 days! This self-paced course will empower you to blaze a new trail and make confident money decisions. Say goodbye to chaos and hello to freedom.
Money Mindset Movement
Dig deep into the way you view money and the impact it has on you and your family. This self-paced program will allow you to learn alongside your kids about how your past has affected how you spend, save, and handle debt. But you won't stay there! Learn the steps you can take, as a family, to transform your financial future.
Sharita is definitely a one-of-a-kind Financial Educator!  Her customer service is wonderful not to mention she's down to earth.  All of my questions were answered thoroughly-  I didn't feel rushed.  She took her time to ensure that I understood everything.  I will be recommending her to everyone I know!
I LOVE TO EDUCATE,
STRATEGIZE AND INSPIRE.