Want to know more about me? Read my story and let it inspire you to achieve your dreams of financial independence.
Join our Newsletter and get a Free Gift
Once broke and homeless, Sharita knows first-hand that financial freedom has a blueprint. As a former state government auditor and tax representative, Sharita left the security of a government job to pursue her dream of helping individuals change the financial trajectories of their lives and businesses.
As a certified financial educator, Sharita helps entrepreneurs learn the basics and intricacies of creating, managing, and growing their businesses. Sharita was named the 2020 National Financial Educator of the Year for her work within her local community and across the country.
I come from humble beginnings. As a family, we didn't have much and I saw my parents living paycheck to paycheck.
We didn't talk about money. It was just one of those taboo topics, to be avoided at all costs. As a result, I didn't learn anything about how to manage money. My parents never learned how to budget, save, invest, or apply for credit, so how could they teach me? We lived within our means. If you didn't have cash for something, you didn't buy it. We could not take steps to get ahead either as we simply did not know how.
You don't know what you don't know!
So when I head out on my own, I had no idea what I was doing. I did what I thought was right and I ended up making a series of financial decisions that led me to be homeless with two children. It was humiliating and it was not where I should have been. I needed to turn this around for me and my family.
I realized that I needed to fill the massive gaps in my financial understanding.
I knew I needed to educate myself and work out how to manage my finances better.
I started studying everything about personal finance – money management, savings strategies, the difference between good and bad credit, and how to begin building wealth. My eyes were opened by all the things I was learning.
I realized I had control over this. I was able to change my habits and develop financial strategies that not only got my family off the streets but led me to a job in finance with the government.
In my work, I started coming across people who were just like me when I started. They did not have money management skills and I saw them struggling with overspending, poor credit, and major debt. They were never taught how to build wealth. Many of these people were pursuing entrepreneurship in order to increase their wealth and have more freedom with their time, but they still did not know how to manage their money well. I admired these people for their ingenuity and passion for starting their own businesses and I knew they were taking a risk in their pursuit of entrepreneurship. I knew I could help them gain a better understanding of money management which would bring them less stress and ultimately more wealth.
What if I could take all my accumulated knowledge and start helping these amazing individuals get their personal and business finances in order so they could achieve more? What if I could create my own trailblazing financial journey at the same time?
I quit that secure government job (people thought I was crazy) and I started my own business as a financial educator. And I've been helping teach people to become financial trailblazers ever since!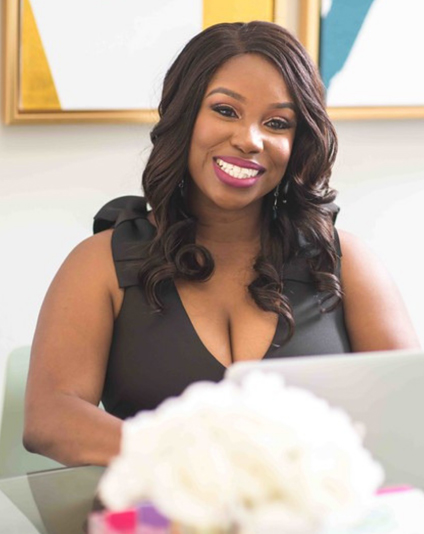 Do you ever feel overwhelmed
when you think about money
and all there is to know?
I want to encourage you to take your financial education into your own hands! Start where you are and take the next step. I'm here to help you along the way.
I can't wait to hear from you.
Ready to talk?